We are your Jaguar Dealer Alternative for all your repair and service needs.
All Factory scheduled maintenance and service are performed as per Factory Specifications and at great savings over Dealer's costs.  Yes, for Jaguar Repair and Service, we can save you 20%-30% throughout the year on all of your Jaguar Service And Repair Needs!  Welcome to Lincoln Ave Auto Independent Service Center, your complete dealer alternative for repair and service in Bergen County, NJ
The service of Jaguar is based on three things – competence, Quality and novelty.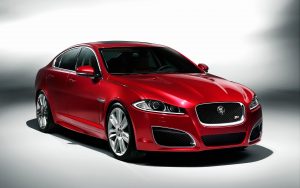 Jaguar  is a well known British manufactured car, known for its features, stylish looks, quality and certainly for the high-cost. When looking for a professional auto service center in Bergen County NJ, there is no other better option than switching to Lincoln Ave Auto
Being experts in the European auto servicing industry for last 24 years, we at Lincoln Ave Auto are certified in repairing exclusive cars like Jaguar. Our skilled and certified engineers and technicians are able to perform any large or small Jaguar Repair Service In Fairlawn NJ to give your exclusive vehicle a smooth and long running experience. With our focused approach, we are committed to providing the best first-class service of every Jaguar automobile.
Our technicians provide only the best services of Jaguar repair in Fairlawn, NJ. Our mechanics are well equipped to provide services that are cutting edge, and driver focused making certain that every automobile will perform at its best for a long time. Our trained technicians receive skilled training from BOSCH once a year to stay up to date with the new generation of cars.
We provide services for many areas including Jaguar repair in Paramus NJ, we ensure that our services are the best in southern CA. Our technicians are trained especially to understand the requirements and mechanical issues of Jaguar vehicles. We are well educated in providing Jaguar auto repair services, like –
    Wheel Alignment
    Jaguar Electrical service
    Jaguar transmission service
    Brake repair
    Maintenance
    A/C repair
    Engine Repair
In addition, even the smallest repairs and services are also done at affordable rates. We offer services for Jaguar Repair in an effective manner. We focus on giving our customers satisfaction from our quality work by using the latest technology and tools. With our professional ASE Certified Master Technicians at Jaguar Repair In Franklin Lakes NJ we do a bumper to bumper check of your vehicle and give you a detailed estimate before making any repairs. Apart from making any regular repairs and maintenance, we also hold professional knowledge about – Checking and topping of all fluids, tire inspection, wheels, repair of A/C, oil changes, Brake inspection, repair and other services. Our prices are usually 30% less when compared to the dealerships, to provide our customers the best rate and quality service.
No matter if it is an oil service, inspection service, tires, brakes or car alignment of your Jaguar , we at Lincoln Ave Auto ensure that your Jaguar automobile will get professional assistance straight away. We have built relationships with many of our satisfied customers, who often take our advice for maintaining their vehicle efficiently. For any of your Jaguar questions, maintenance or service, you can contact us directly. We are always there to serve you with our professional services.